Help us save other young lives like Albie's.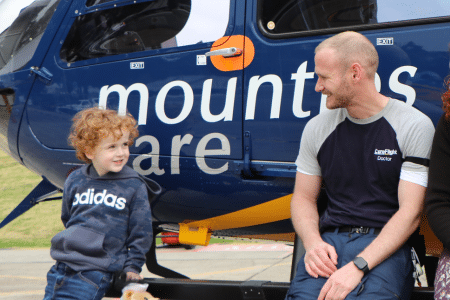 Five-year-old Albie was enjoying dinner with his family when he went silent and started coughing. Albie had choked on his dinner and was in cardiac arrest.
CareFlight raced to Albie's side, where they intubated him to help him breathe mechanically and improve his blood oxygenation. Albie was rushed to hospital accompanied by CareFlight doctor Giles Flick, who continued to work on Albie – relieving the pressure on his lungs.
When children like Albie are fighting to stay alive, your gift means CareFlight can race to their side to help.
Privacy Notification Statement
CareFlight appreciates your donation and takes all measures to protect your details. All payment information is encrypted and processed in a secure environment so you can submit your payment here with confidence.
All donations of $2 or more to CareFlight are tax deductible. For recurring donations we will send you one tax receipt at the end of the financial year, for the total amount of your tax deductible donations.