This new course equips childcare professionals with lifesaving skills and the confidence of knowing what to do when young loved-ones become sick or injured. Delivered across Australia by CareFlight's expert Clinical Educators. Limited spots available so enquire now!
View course info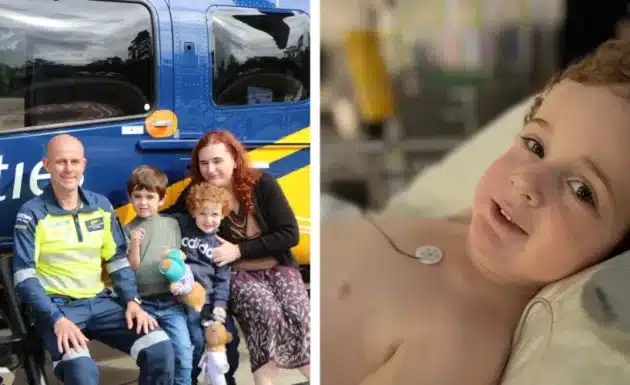 Five-year-old Albie was enjoying dinner with his family when he went silent and started coughing. Albie had choked on his dinner and was in cardiac arrest. CareFlight raced to Albie's side and rushed him to hospital while they fought to keep him alive. Without CareFlight's emergency response at the scene, Albie would not have survived.
Read the whole story
CareFlight provides advanced aeromedical services and training across Australia.
Our doctors and nurses travel in helicopters, turbo-prop aeroplanes, jets and road vehicles to reach and treat patients wherever they are.
Caring for over 9,000 Australians a year
In the last full year we flew almost 10,000 hours in our helicopters, turbo-prop planes and jets.
Read our news and stories