There is an important reason we are often called out to emergency scenes involving head injuries – they are among the most dangerous traumas you can experience. In fact, we know that there is a crucial period – the first 60 minutes – when patients with head injuries have the absolute best chance of survival and recovery.
It's known as the 'Golden Hour'.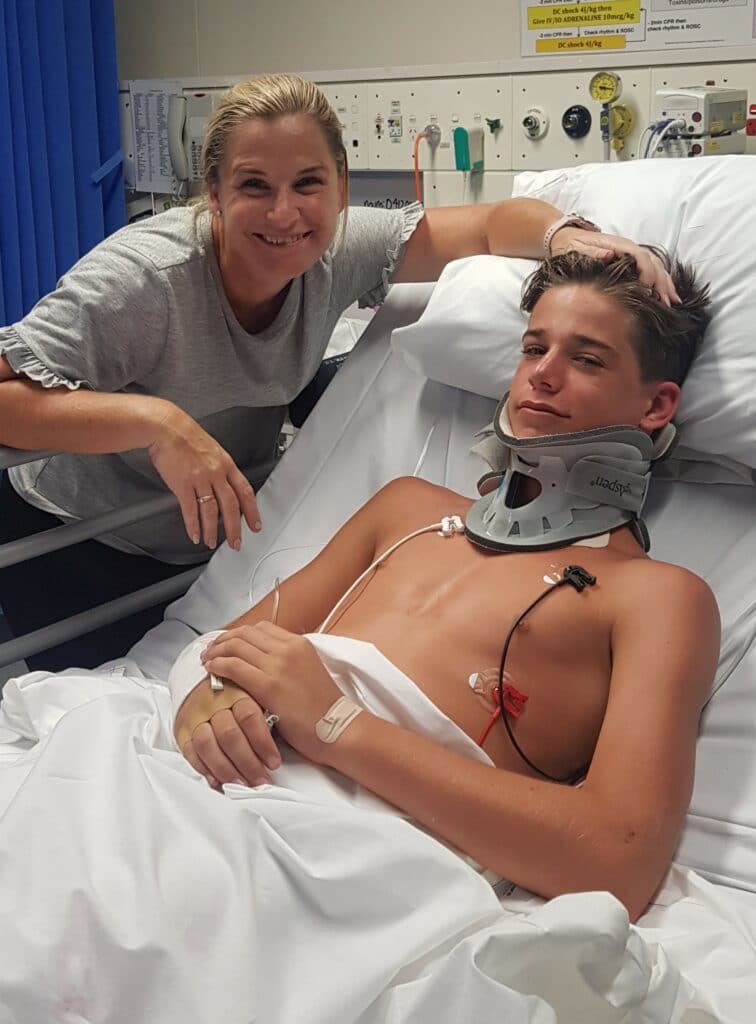 I don't want to think about what would have happened if CareFlight hadn't been there for Dylan. I've since learned about the 'Golden Hour'

– Aileen, Dylan's mum
Our ability to reach patients like 13-year-old Dylan within the Golden Hour has been the critical factor in saving their lives. And the only reason we reach them in time is because of generous people like you, who support us.
Please give a tax-deductible gift today, to make sure we can get to those who need us most – when they need us most.