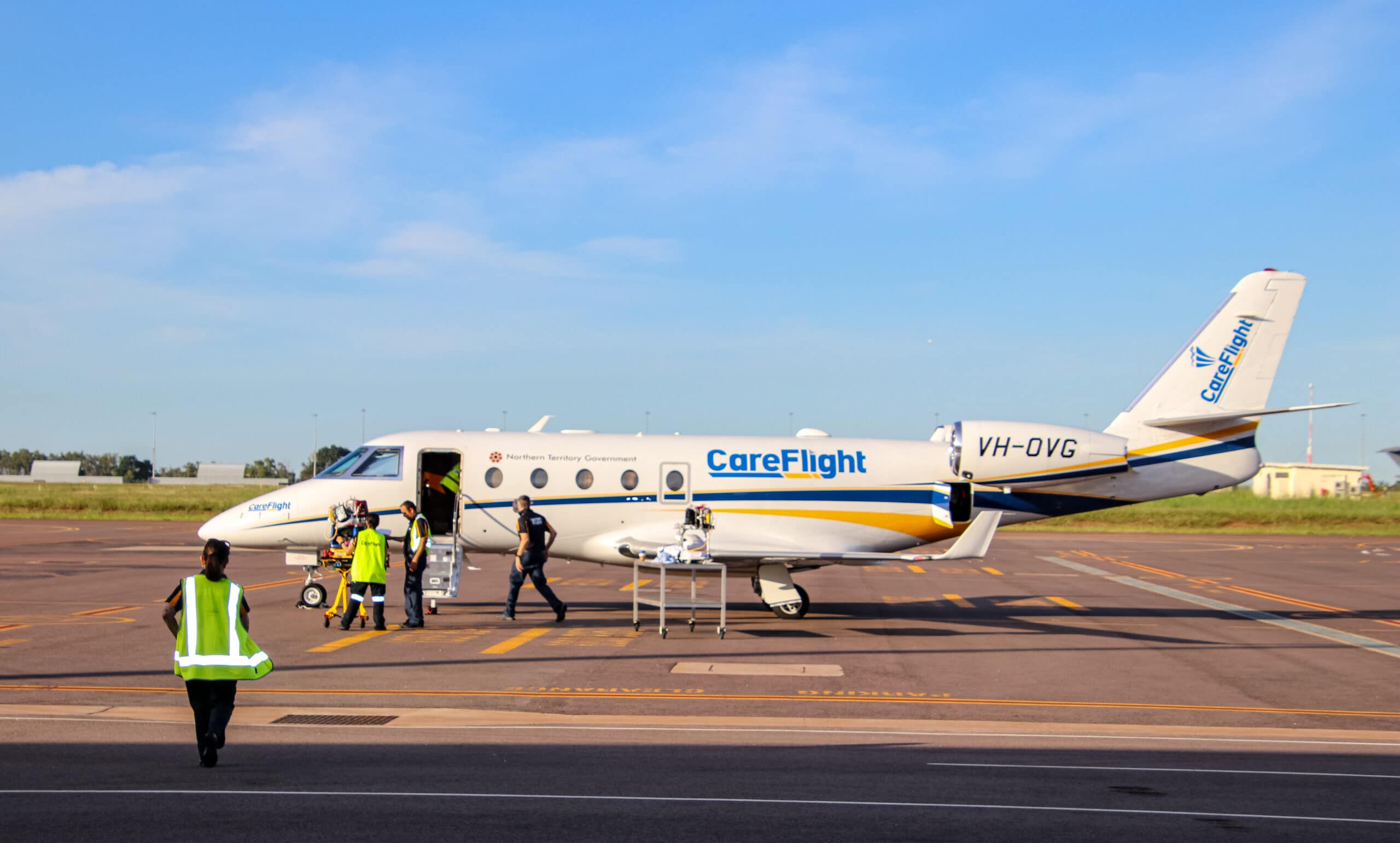 G150
The Gulfstream G150 jet, represents a new generation of aeromedical retrieval for Australia and its regional neighbours.
The jet was selected to deliver CareFlight's inter-hospital aeromedical jet evacuation service based in Darwin on behalf of the Northern Territory Government.
It is Australia's first dedicated medical jet with the capability to transport critically ill patients directly across the continent and from South East Asia.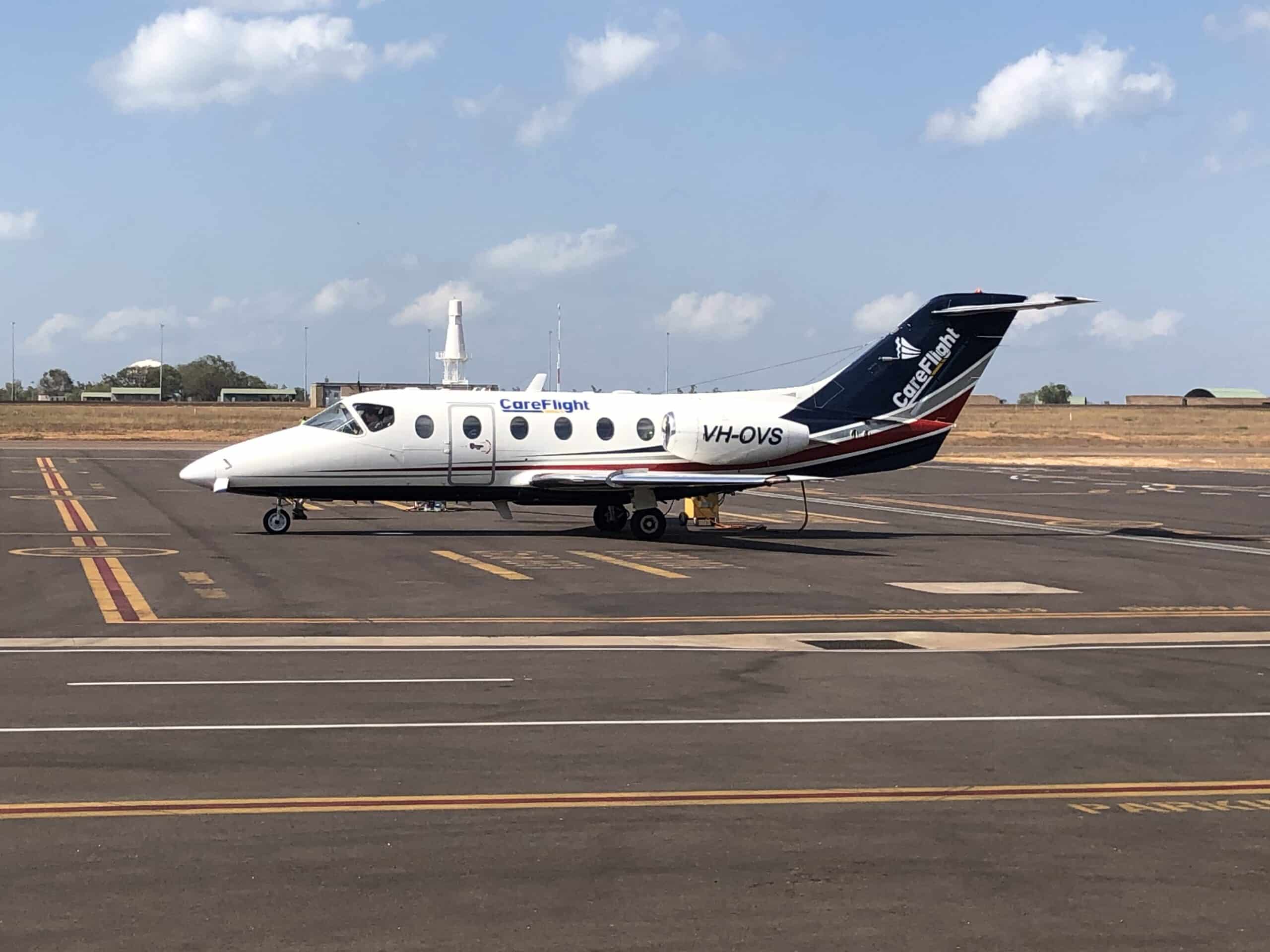 Beechjet 400 aircraft
CareFlight owns and operatess specially configured Beechjet 400s.
These jets are used to transport critically ill and injured patients over vast distances to specialist treatment centres across Australia and internationally.
Extensive modifications undertaken by CareFlight's qualified engineers include installing medical stretchers, special flooring and the electrical components needed to turn the cabins of our Beechjet 400s into state of-the-art airborne hospitals.