CareFlight treats and transports patients needing specialist care between medical facilities across Australia and internationally.
Our highly trained doctors, nurses and paramedics provide the best care possible outside a major teaching hospital. Patients are transported by specially fitted and equipped road patient transport vehicles, helicopters, turbo-prop and jet air ambulances and to get the patient to the most appropriate medical facility quickly and safely.
With our skills and expertise CareFlight can deliver a wide range of patient transport solutions across Australia including:
Non-Emergency Patient Transport (NEPT) Services
Critical Care Patient Transport Services
Inter Hospital Patient Transport Services
Neo-Natal Patient Transport Services
Obstetric Patient Transport Services
Paediatric Patient Transport Services
Bariatric Patient Transport Services
Psychiatric Patient Transport Services
Infectious Disease Patient Transport Services
Aged Care Patient Transport Services
Who is CareFlight?

CareFlight is the only provider in the Asia Pacific region with capabilities across the full range of aeromedical services – including helicopters, turbo-prop, jet aircraft and road patient transport vehicles with our own network of specialist doctors, intensive care nurses and paramedics.
We have a fleet of patient transport vehicles that transport patients living in metro, regional and rural communities to and from hospitals for specialist treatment. Our drivers and road nurses deliver reliable low and medium acuity transport services between care providers, helping to alleviate the challenges healthcare providers and hospitals face with transporting patients and providing timely, quality care.
This diversity in aircraft, equipment and medical crew enables us to tailor any combination of these capabilities to meet the requirements of our patients and clients, positioning us to offer and deliver effective and unique customised solutions.
Our fu,lly integrated aeromedical service brings cutting edge patient transport solutions.
Over 8,800 patients transferred last year.
30 vehicles and aircraft.
Over 540 staff.
---
Why choose CareFlight for patient transport?
CareFlight have full-time patient transport officers, paramedics and critical care clinicians along with our own fleet of vehicles. This means we can provide a full suite of patient transport services and quickly respond to your needs. We can provide specialised services from non-emergency patient transport through to critical care patient transport. We do not use sub-contractors to provide services as CareFlight is committed to providing the best possible care and quality of service.
World class clinical governance, quality control and internal education. Read more about clinical governance.
Demonstrated past performance and long-term partnerships with healthcare providers:
CareFlight introduced the Patient Transport Service in northern New South Wales to transport patients to and from hospitals in Sydney. This service is supported by our fleet of road patient transport vehicles and fixed wing aircraft for regional transfers.
In the Northern Territory, Since 2018, CareFlight's Palmerston Inter-hospital Road Transport Service (PIRTS) transfers patients between Royal Darwin Hospital and Palmerston Regional Hospital. Over this time the PIRTS service has safely transferred over 12,000 patients.

Clinical Governance
Our staff are clinically current, experienced patient transport and clinical specialists.
CareFlight uses only experienced clinicians. This means that you get access to people that are currently in a state based health system regularly administering and practicing clinical techniques; understand what good clinical response looks like; and, have experience in dealing with the specific needs of each patient.
All of our training is evidence based, world's best practice simulation training, contextualised to real-world situations and patients.
Clinical content reviews are annual with training scenarios based on real life events. Regular case reviews by a consultant doctor ensures thorough and methodical debriefing on past patients.
Medical Certification and Accreditation
Australian College for Emergency Medicine
Australian & New Zealand College of Anaesthetists
Australian College of Rural & Remote Medicine
College of Intensive Care Medicine
National Safety and Quality Health Service (NSQHS) Standards Accreditation
Royal Australian College of General Practitioners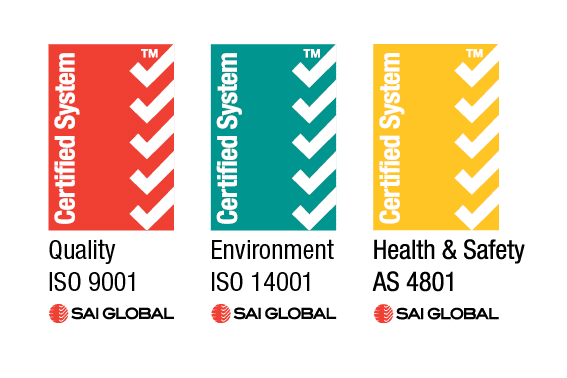 Frequently Asked Questions
How much does patient transport cost?
For patients, the cost of non-emergency patient transport can vary depending on the type of service, the location, and the patient's individual circumstances. In some cases, the cost of transport may be covered by the patient's health insurance or the government, but in other cases, the patient may need to pay for the service out of pocket.
For hospitals and healthcare providers, the cost of patient transport services varies depending on a number of factors, including the type of transportation required, the distance of the transport, urgency, and the patient's medical condition. The cost of patient transport also varies depending on the frequency of transfers from your location. CareFlight can provide competitive patient transport services for healthcare providers requiring a regular patient transport solution.
For pricing on individual patient transport, ongoing contractual arrangements or if you would like CareFlight to bid on a patient transport tender enquire here.
How to organise patient transport
If you are a patient or caregiver, you will typically need to contact your healthcare provider. Depending on the state or territory you are in, there may also be a central number or service to book or coordinate transport.  
For hospitals and healthcare providers, identify your patient's needs and any special requirements, the time and location of the transport required and compile necessary patient records to travel with the patient. Contact us to get availability for one-off patient transport in Australia. We also provide ongoing contracted patient transport services for private healthcare providers, hospitals, aged care facilities and government health services. Enquire here to speak with our team and we can tailor a solution that works for your organisation.  
Paediatric and newborn patient transport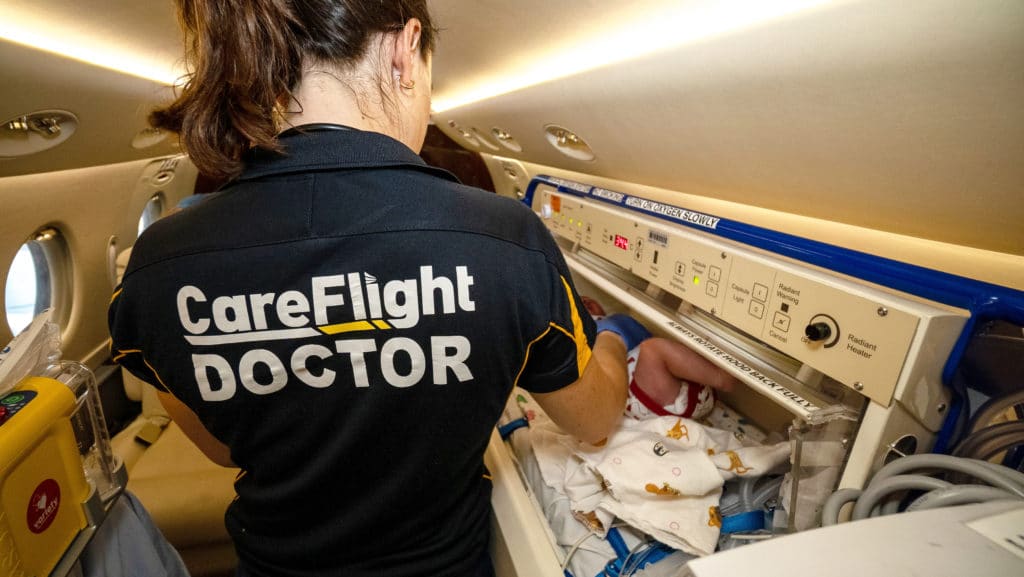 Very sick babies and children need extra special care. Our doctors, nurses and paramedics have extensive experience in the emergency transport of very young, delicate patients, including premature babies.
Our vehicles and planes can accommodate specialised newborn and paediatric equipment such as neonatal intensive care modules.
In the Top End, CareFlight provides a 24-hour aeromedical paediatric service on behalf of the Northern Territory Government. CareFlight doctors and nurses use helicopters and aeroplanes to transport babies and children between medical facilities and from accident scenes. The aircraft are fitted with specialist equipment so the CareFlight medical teams can provide a hospital level of care for the tiniest patients during road transport and flights.
---
Make a booking
or enquire about patient transport services
Request a quote to book a non-emergency patient transfer or enquire about ongoing service agreements.
Book Patient Transport / Enquire
Request a quote to book a non-emergency patient transfer or enquire about ongoing service agreements.
Book / Enquire