CareFlight is the only medical retrieval organisation in Australasia that owns and operates its own fleet of dedicated jets, King Air turbo-prop aircraft and helicopters to deliver an entire air ambulance service, from first call to admission at the treating hospital.
Air Ambulances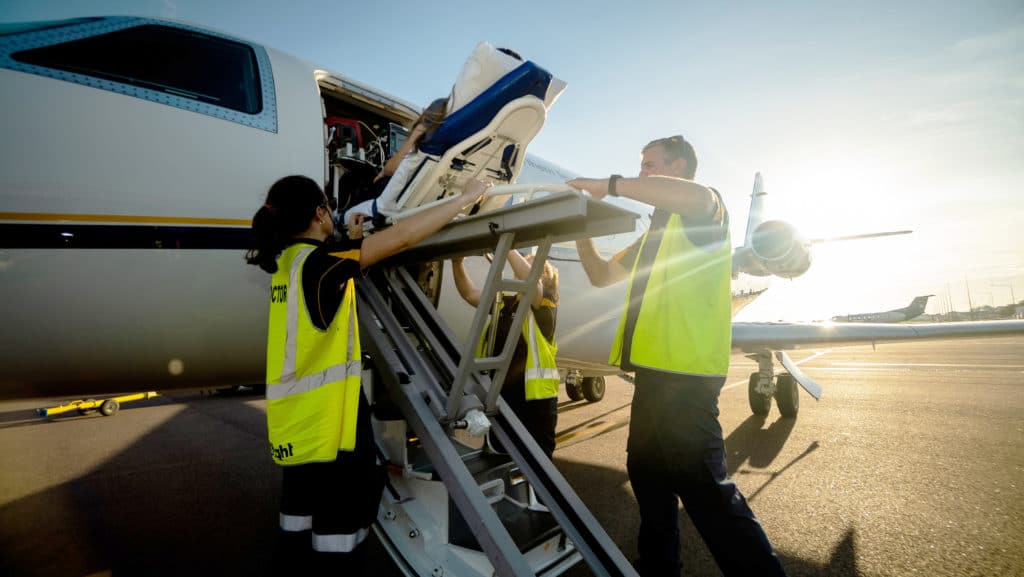 Operating out of bases at Kingsford Smith Airport in Sydney and Darwin International Airport in the Northern Territory, CareFlight's Air Ambulances assist people who urgently need transport both overseas and interstate for critical treatment due to injury or illness.
Our specialist clinical teams are highly skilled and are trained to work together to provide the best clinical care for our patients. Our doctors are specialists in emergency medicine, intensive care or anaesthetics. Our nurses are from intensive care and emergency departments and are aviation nursing trained. CareFlight's highly qualified medical staff are experienced in managing critically ill and injured patients in out-of-hospital and transport environments and are supported by our accomplished centralised logistic officers.
CareFlight's clinical medical escorts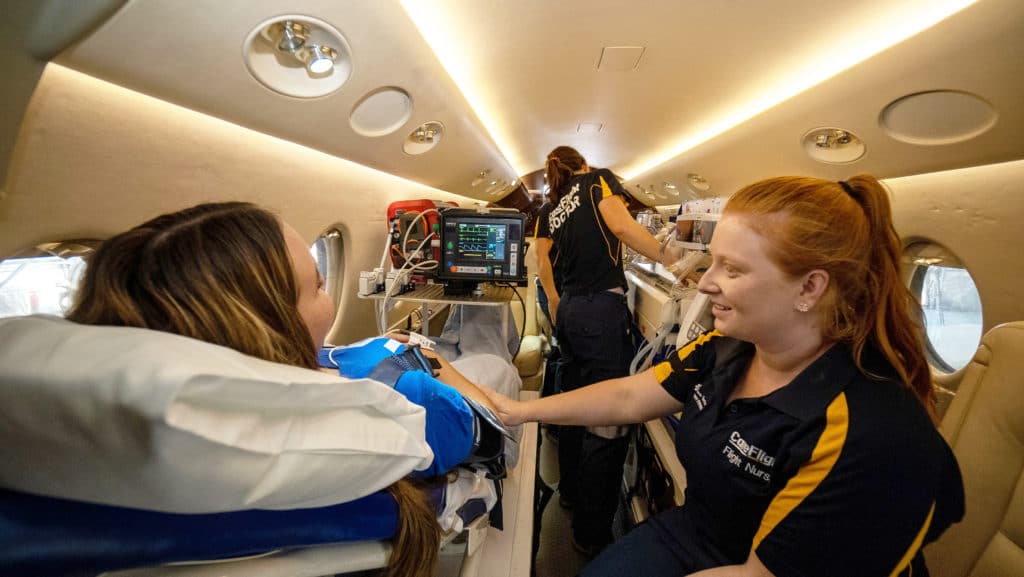 Sometimes, the most practical and cost-effective way to transport a patient over long distances is on a commercial airline scheduled flight. When this is the preferred option, CareFlight can arrange clinical medical escorts to accompany patients and their carers home or to another hospital.
Our specialist doctors and nurses have transported patients from the USA, Europe and India via commercial flights. We place additional crew members at stopover points to ensure continuity of clinical care, and patients requiring life-support and ventilation are routinely and safely transported by our teams.
Our experienced centralised logistics officers are available 24 hours a day, seven days a week to answer questions on clinical medical escorts and provide support every step of the way.
Trusted International Medevac networks
CareFlight is an Accredited Service Provider of International Assistance Group. The International Assistance Group (IAG) is the world's largest alliance of independent global medical assistance companies, service providers and correspondents.
IAG partners are hand-picked based on their solid experience in their respective regions and proven track record of quality and reliability in air ambulance and medevac services. As a partner of IAG, we've got the global reach and the local know-how to intervene quickly and effectively wherever you are. Enquire below so we can talk about your specific needs.