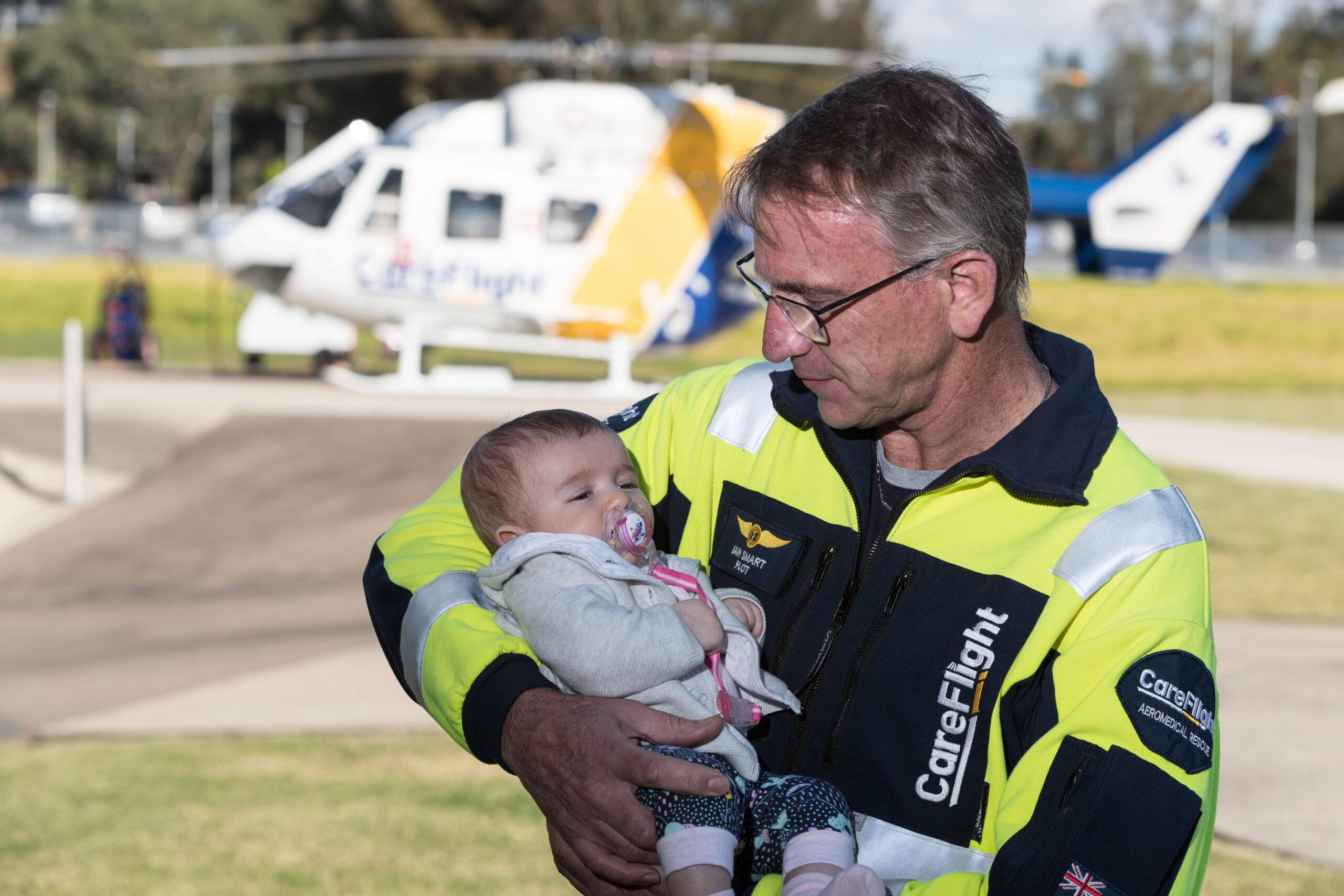 Baby Emergency Course
It's no secret how easily infants and young children can become unwell or hurt themselves. It's often hard to tell how to respond and when to worry. Let CareFlight's expert Clinical Educators teach you the skills to help you become confident when caring for the children in your life.
Now open for registrations! Secure your place below.
Book now
In 2010, Sandra found her 12 month old daughter Ashley face down in the bath. Today, Sandra stresses the importance of every parent knowing CPR and the difference CareFlight's Baby Emergency Course can make to young families facing parenthood for the first time. Sandra's story
Locations:
Find a workshop near you and book tickets.
A CareFlight pilot for the past 15 years, Greg believes that all parents and carers deserve emergency training, so they are prepared when the unthinkable happens. Lifesaving skills from fever to choking and CPR will save lives and speed recovery. Greg Ohlsson, CareFlight Pilot
I think CareFlight's Baby Emergency course is essential for new parents, so they can learn vital lifesaving skills, especially CPR, because you never know when you'll need it.
Travis West, CareFlight Pilot