Celebrating International Women's Day March 8 2023
Celebrating International Women's Day March 8 2023
08/03/2023

–

Staff stories
Wednesday March 8th is International Women's Day, and CareFlight staff Australia-wide celebrated by linking up for an inspiring morning tea all about the importance of opportunity, community, and real human connection. CareFlight is extremely proud of the number of women employed in its leadership positions, including Chief Financial Officer Tania Betts.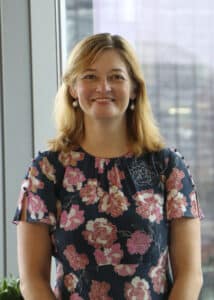 "International Women's Day to me represents an opportunity to reflect upon and celebrate what women have contributed and achieved, whilst acknowledging there is more great work to be done; to inspire and energise women and men to drive further progress, as society will be better for it."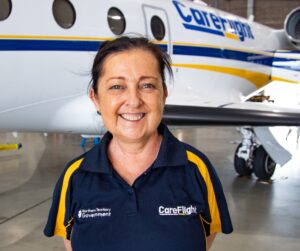 To get the conversation started on Wednesday morning, staff heard Tania, along with CareFlight board member, Jodie Baker, from the New South Wales event at our headquarters in Northmead. Then from in the Northern Territory, they were joined by Chief Aboriginal & Torres Strait Islander Health Practitioner, Iris Raye, followed by Jo Powell from VIVA Energy Australia in Victoria.
General Manager of Northern Operations at CareFlight's Darwin base, Jodie Mills, had this to say: "CareFlight actively identifies and elevates women into positions of leadership. I am proud to be one of those women who has been given the opportunity to realise my career aspirations because of the advocacy, mentorship, friendship and leadership of my predecessors. I am so very proud of the female leadership team that delivers our outstanding CareFlight services to Territorians every day."