Reconciliation: in this together
Reconciliation: in this together
27/05/2020

–

Staff stories
By Andrew Refshauge, Director Chairman, CareFlight Board
I've worked in senior positions in health, housing, Aboriginal Affairs and state government – and I've watched reconciliation progress throughout the years.
I decided I wanted to embark on a career in the health sector during my final year of school. I thought it would be a way of being useful and a way to do something that was productive and worthwhile. My dad was a doctor, my uncle was a doctor, and my aunt was a doctor – so there was a fair bit of health on the scene. While I was influenced by my family, it was my drive to do something worthwhile that really drew me to the profession.
I began working at the Aboriginal Medical Service in Redfern after spending a year and a half in Europe completing a medical course and travelling. I was looking for job as a doctor where I could give back to the community. I didn't like the idea that the taxpayer had paid for my education and then I'd charge them for the knowledge they gave me. So, I was looking for a job on a salary where I could give back to the community that helped me get my education. I applied for a job at the AMS in Redfern and they took me on. It was a short contract that didn't end – I ended up working there for almost seven years.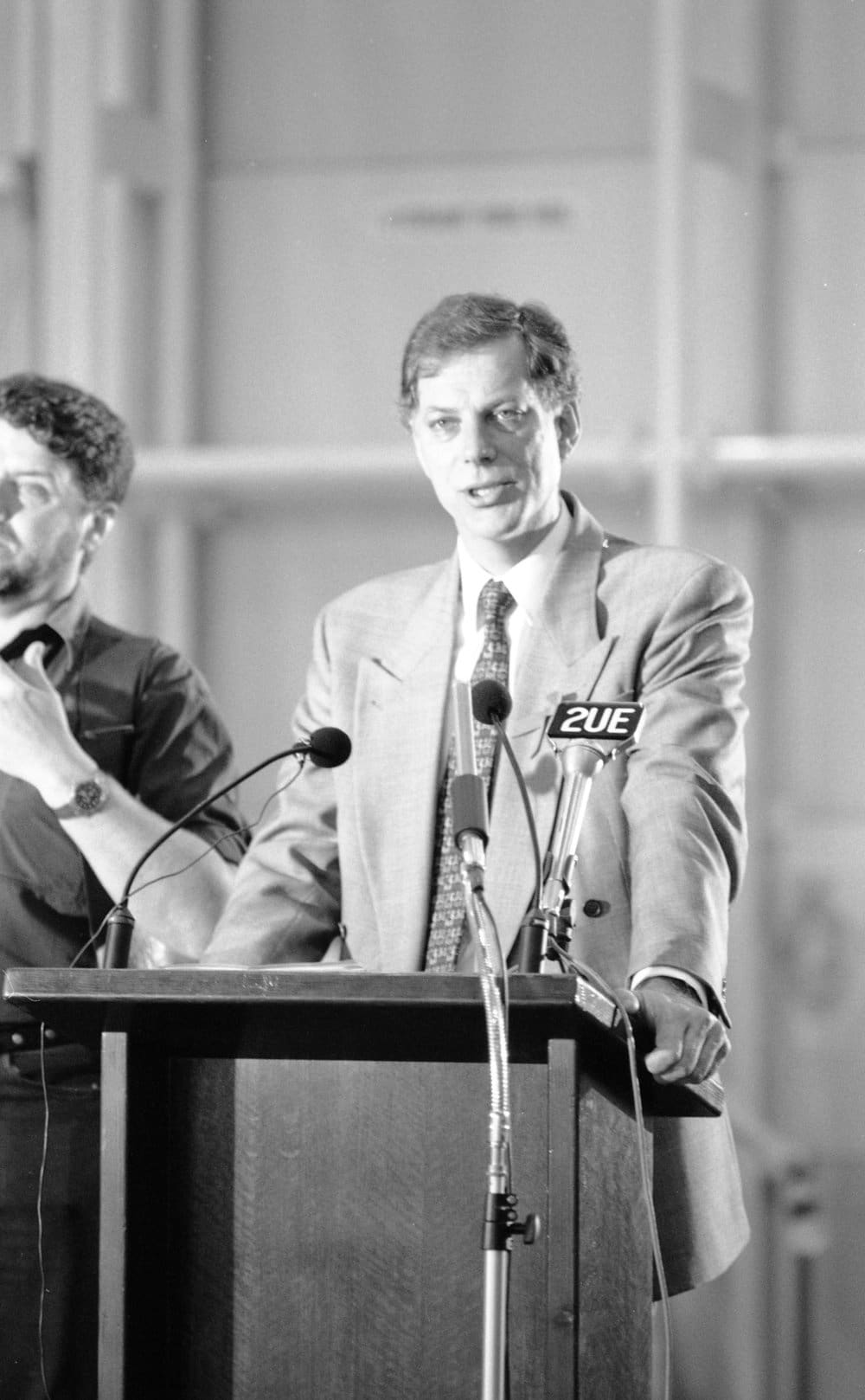 It was an exciting job because we looked at the social determinants of health – racism, dispossession, poverty. We looked at the effects of all these problems on an individual's health because a lot of the things you can do as a doctor won't matter if you don't change the determinants.
I had a patient who was a young single mother – she came to me suffering extreme headaches. Pain medication wasn't the answer. She was suffering headaches because of extreme stress from living in a small apartment that wasn't safe for her child and she was paying an exorbitant rent. The answer wasn't headache tablets, it was changing her accommodation – once we did that the headaches stopped.
Those sorts of cases made me realise there's a lot more to medicine than meets the eye – there's issues of access, respect, and understanding the problems people have. That led me to help set up more Aboriginal Medical Centres, including one in Kempsey and Wilcannia, and eventually led me to politics. In 1983 I became the MP for Marrickville, and in 1995 we were elected to government. I helped set up the Doctors Reform Society and fought for better patient care.
I remember when Kevin Rudd apologised in 2008. I was in Sydney watching it on TV.
It was a major milestone, a blockage that we had to get past. It had to be done to make all the work that would come more genuine. I remember the Truth and Reconciliation Commission in South Africa talking about the need to fess up about what had happened in order to change what was to come. Not saying sorry was not right.
Kevin Rudd's apology was made even more important because it was hard to get and had been refused in the past. We knew how important it was because we'd done in in our NSW state parliament and most other state parliaments had done it too.
It was a milestone.
Throughout the years, reconciliation has progressed in patchy ways; some areas have progressed very well while others have moved more slowly.
Over time I have observed a lot of genuine support amongst the non-Aboriginal community for real reconciliation, but I've also seen resistance and people who don't see it as an issue, but I do think that has been changing in recent years.
One of the interesting things I saw in government in 1995 was that every senior executive was committed to reconciliation and wanted their department to do better. It was a big change to what we'd seen before, but the biggest problem was that it was too often thought about on Friday afternoon rather than first thing Monday morning. It needed to be a Monday morning issue.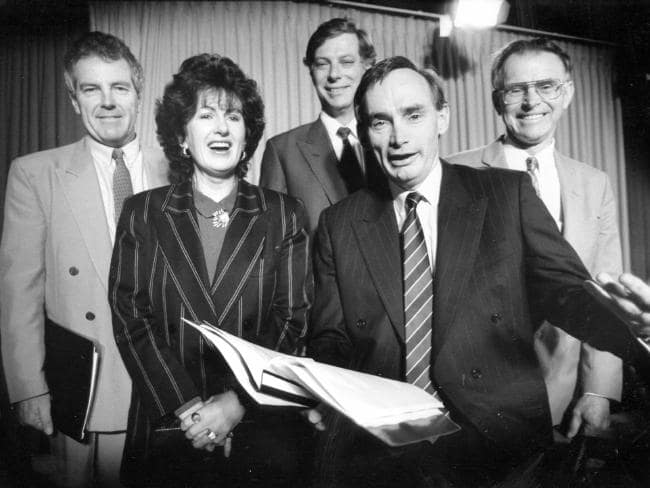 The theme for Reconciliation Week this year is 'In This Together'.In some areas our country has seen great progress – in 1977 when I started at the AMS there was not one Aboriginal doctor, now there's an organisation of Aboriginal doctors. That shows circumstances have changed and improved.
There's two major parts to that, one is the side for non-Aboriginal people – it's important they don't see this as something they need to do for Aboriginal people, it is not a gift. It's something that non-Aboriginal people need to do with Aboriginal people. If you do something for somebody it implies that you're gifting something and that you're owed something. It's not that – it's a joint project where everyone works together towards a shared goal.
The second part is about growth – if you work with somebody, it improves you as well.
Sometimes working towards reconciliation can be in the smallest or grandest of things, but it's important to remember that the small things matter.
In this Together is recognising and respecting that you need to be giving to each other. We can't do it on our own, we must work together.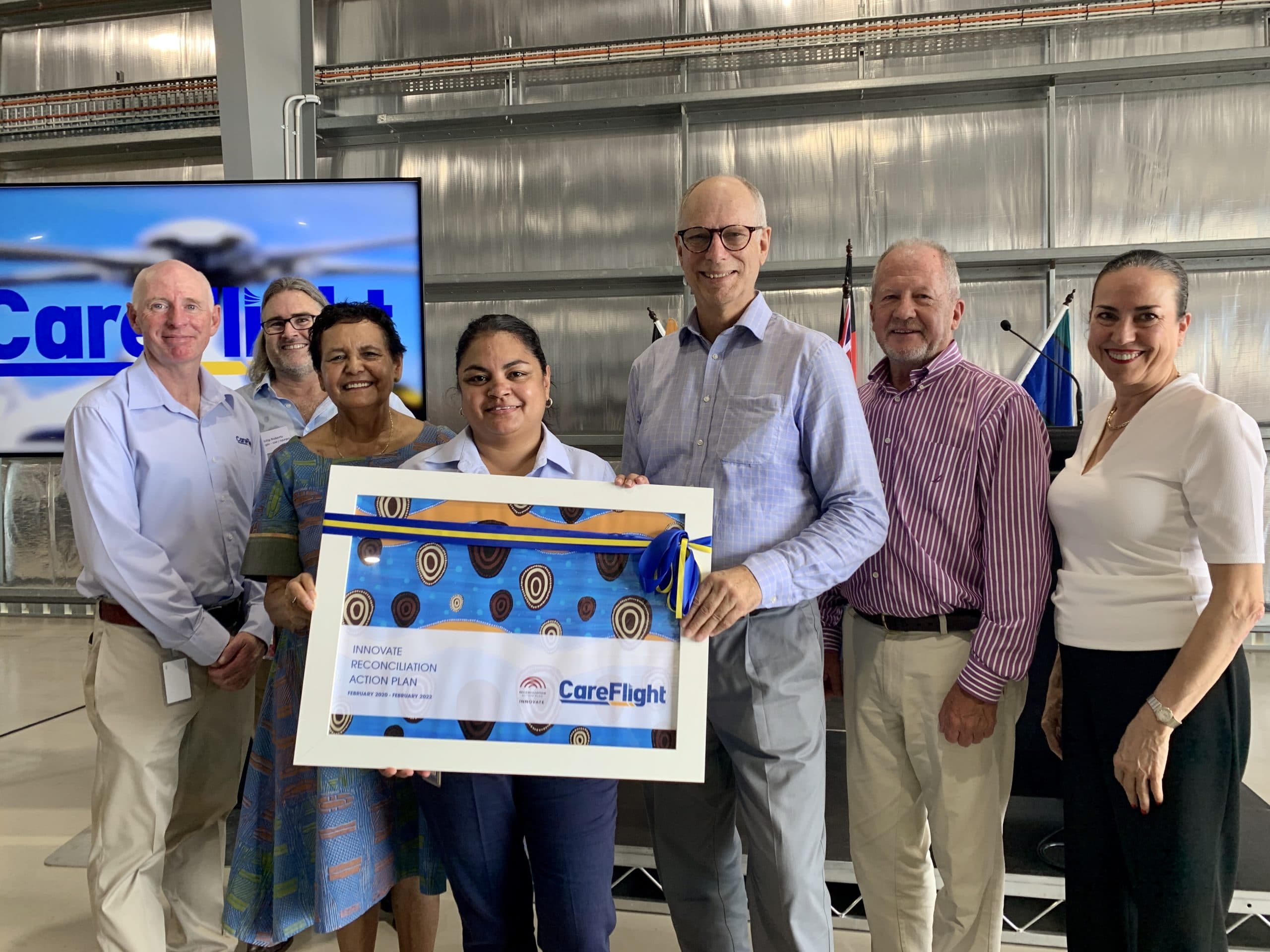 I also think one of the most practical things we are doing is empowering the community by supporting jobs. We've got such interesting jobs at CareFlight and we want those jobs filled by a mix of Aboriginal and non-Aboriginal people. It's so important to work together. It helps businesses grown and helps people learn more about each other. It stops the 'us' and 'them' and becomes 'we'.
After a long career in the areas of health, housing, state government and Aboriginal affairs, I have learnt a lot. My advice to young people looking to enter these areas would be this: these are very exciting areas where you can make a real difference. You can change lives and the outcomes of our country. Through your work, the outcomes of our country can be different. Whatever you do, always call out racism. Bring people along through the journey and ensure everyone sees racism and doesn't allow racism to go unchallenged.
'In This Together' is more relevant now than ever before. Our world completely changed when COVID-19 started spreading, but we worked together to stop the spread of the virus and protect our remote and vulnerable communities. COVID-19 has kept us apart and brought us together. We are all In This Together.