Recycle and raise funds for CareFlight
Recycle and raise funds for CareFlight
Did you know that you can double your social impact in your local community by recycling your 10c refundable containers? Territorians can now support CareFlight in the Top End by donating your proceeds from a reverse vending machine. All proceeds will stay in the Northern Territory to improve health outcomes for local communities and ensure that the Top End Rescue Helicopter can keep flying to the rescue.
Thanks to your efforts, not only are you making the Northern Territory a greener and more environmentally friendly place, but you are also fueling CareFlight's mission to save lives, speed recovery and serve the community!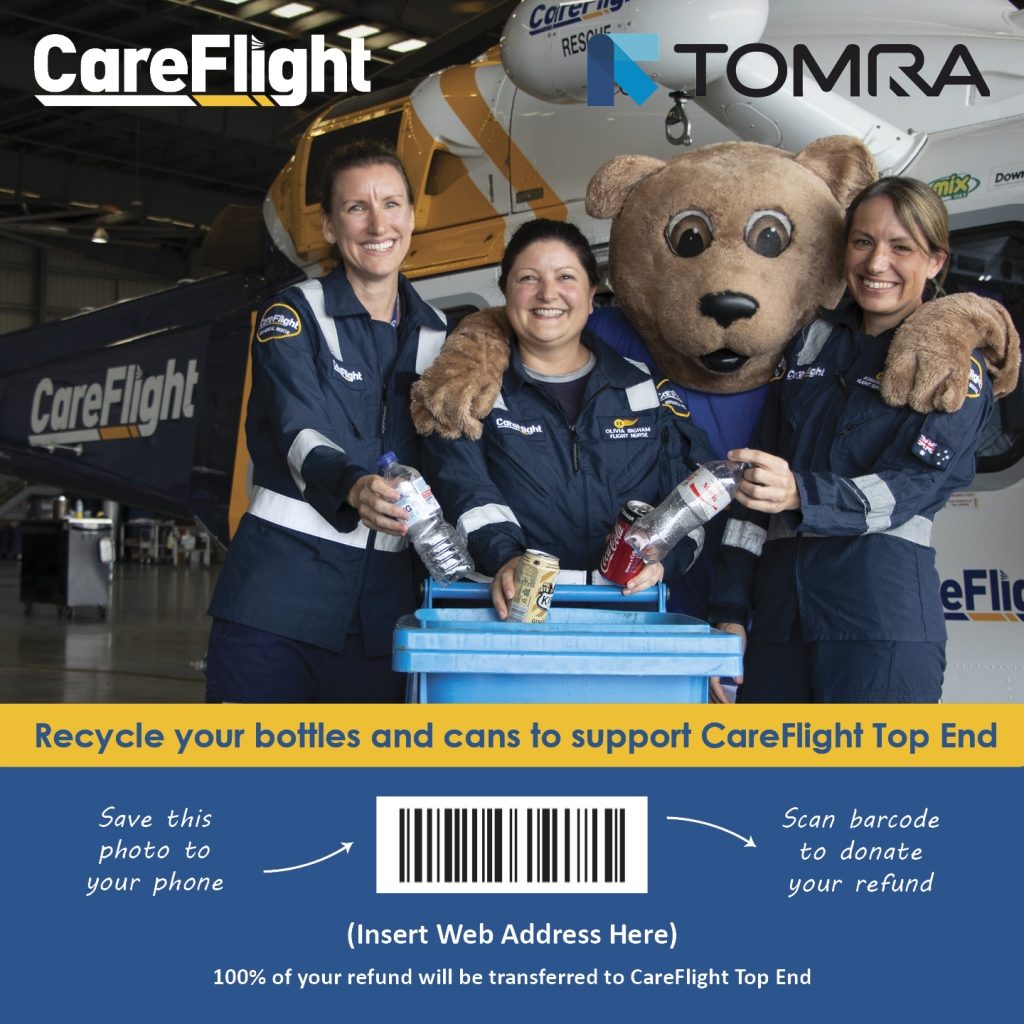 Donating to CareFlight and saving the environment is as easy as one, two, TREE!
Scan the above barcode (or save the image for later) on the Tomra Reverse Vending Machine. CareFlight should pop up on screen. You can also email events-nt@careflight.org to request a business card sized barcode to keep handy
Insert your containers into the machine. You can recycle any containers that are labelled with a 10c refund logo
When you're finished, press Payout, not Donate
And you're done! Your bottles and cans will be calculated and the donation sent to us via PayPal.
You can recycle your containers and make a donation to CareFlight at TOMRA's first fully automated Recycling Centre in Darwin's Coconut Grove. Located at 11 Tang Street, it has six Reverse Vending Machines, express bag drop, commercial bulk service and air-conditioning.