Agusta AW139
The AW139 is an Italian-built, state-of-the-art, multi-role helicopter which is currently operating under the Top End Helicopter Aeromedical Service.
This all weather capable helicopter surpasses all other medium twin-engine helicopters in operational range, performance and power. This makes it ideal for the extreme hot-and-high environments and harsh conditions of the Northern Territory.
With the largest passenger cabin in its class, it has the space and performance to carry two stretcher and four seated patients. It is manned by a crew of four.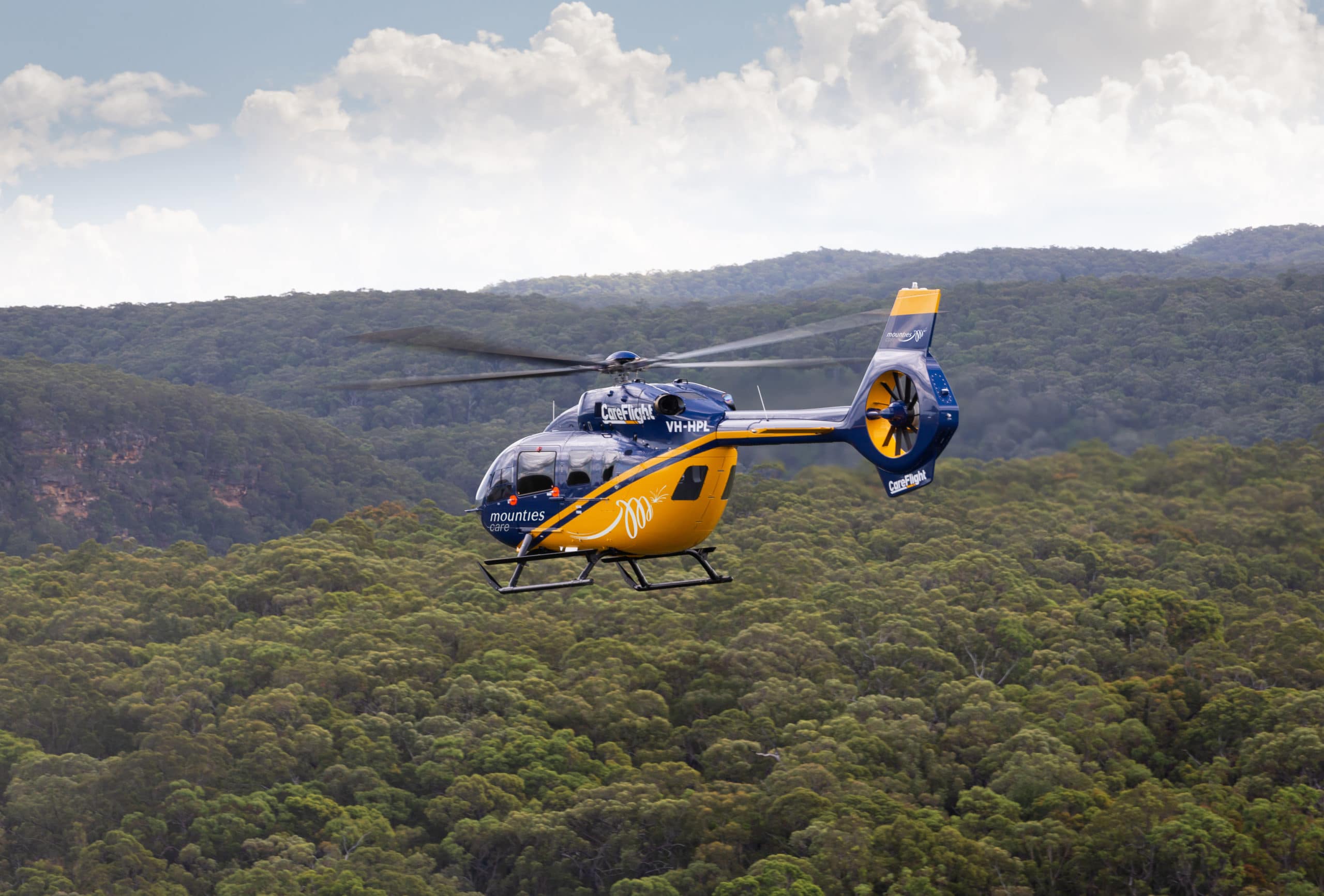 Airbus H145
CareFlight has added one of the world's most advanced aeromedical aircraft, the Airbus H145, to its rapid response helicopter service in Sydney. Operating as the Mounties Care CareFlight Helicopter, the H145 is capable of being airborne within three minutes of activation, ensuring that patients receive lifesaving treatment fast.
The H145 is equipped with the most up-to-date medical equipment including a mobile intensive care unit. The rear clamshell doors allow for faster loading and unloading of patients saving critical minutes, ultimately improving patient outcomes.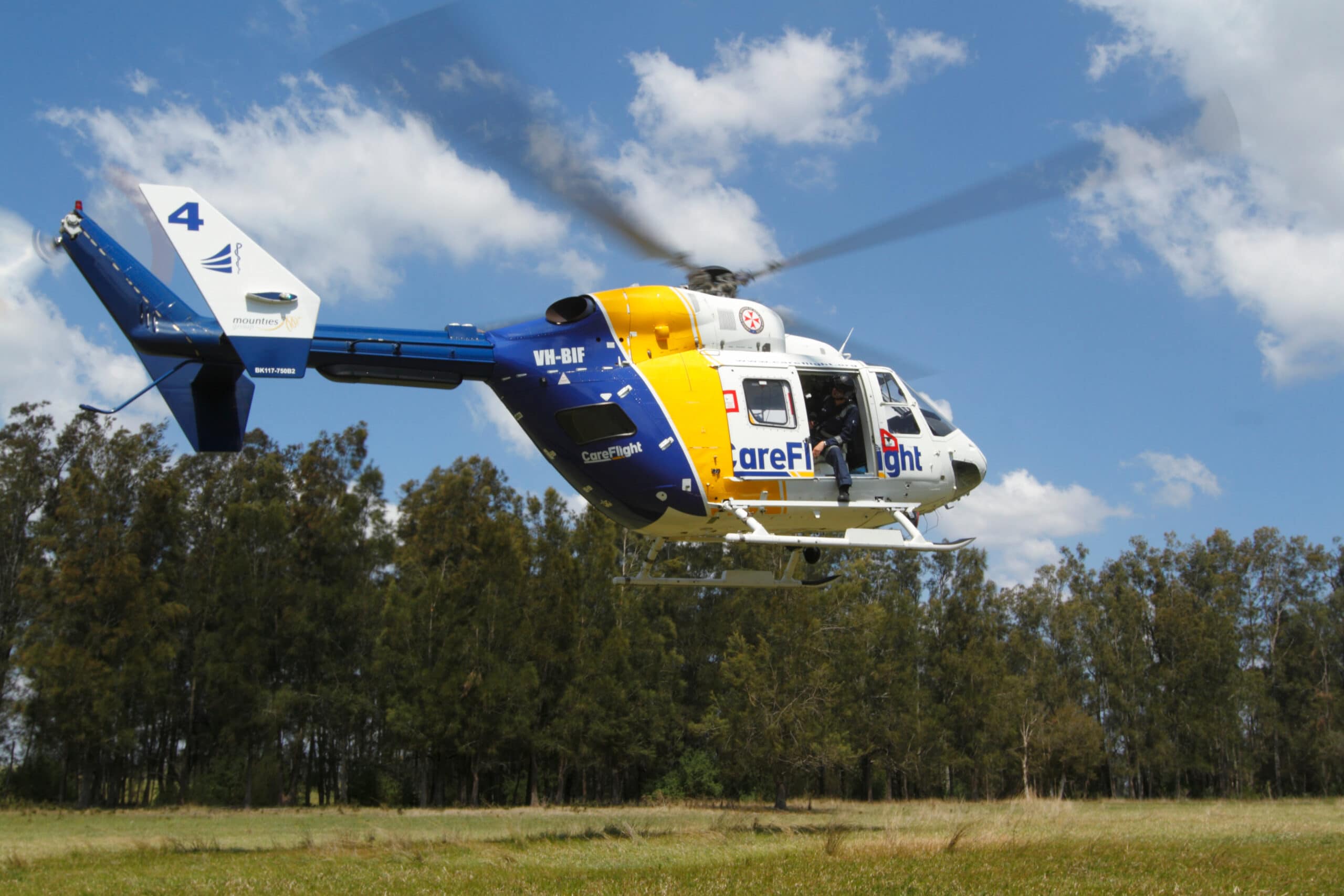 Kawasaki BK117-B2
CareFlight currently operates the BK117-B2 helicopter.
The BK117-B2 is a twin-engined IFR helicopter. It has a four-blade rigid main rotor, two-blade tail rotor and fixed skid-type undercarriage. It is an all-weather, day/night capable aircraft.
CareFlight's BK117-B2s cockpit is night vision technology modified to enhance night flying safety. The cabin is sufficiently spacious to carry two patients – one on a stretcher and one seated. Clam-shell rear doors allow for easy stretcher access.
The helicopters can respond to a diverse range of emergency medical and rescue situations.