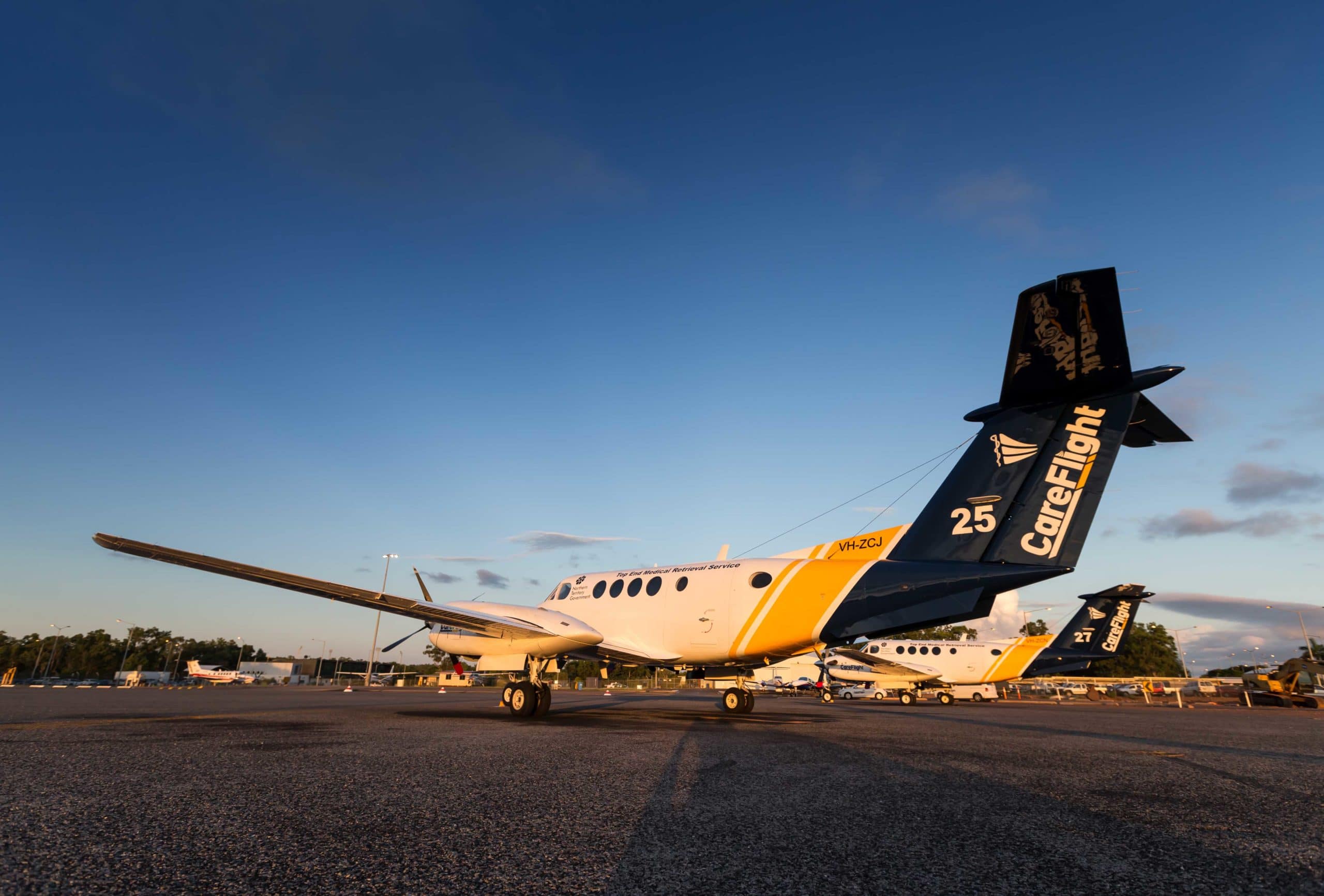 B200 King air aircraft
CareFlight operates a fleet of B200 King Air aircraft.
The King Air is an American built aircraft and is widely used for aeromedical work. Powered by two gas-turbine engines, it has four-bladed propellers, a pressurised cabin and retractable undercarriage. The King Air is an all-weather, day/night capable aircraft.
CareFlight's King Airs have been extensively modified to undertake aeromedical missions in Australia. Modifications include:
wide cargo doors to allow for easy movement of patients in and out of the planes

electro-pneumatic loading systems for quicker, safer and smoother stretcher loading

special medical flooring, storage units and oxygen systems

purpose-designed radios and navigation systems for CareFlight's long flights to access patients at very remote locations

cabin configuration to accommodate two stretcher patients, two seated patients and the aeromedical team
Learn more here
B200 Specifications
Engines: 2 x Pratt and Whitney PT6A – 42 gas turbines, delivering (850 SHP) each
Max speed 570 km/hr (308 knots)
Cruising speed 485 km/hr (255 knots)
Range 1900 km (1100 NM)
Max altitude 10,668 m (35,000 ft)
Endurance 6 hrs
Max weight 5710 kg
Crew 3 (pilot, doctor, nurse)
Fuel capacity 3600lbs 1630kg Jet A-1 (refined kerosene)
Fuel burn 600 lbs/hr
Total length 13.36 m
Wingspan 16.6 m