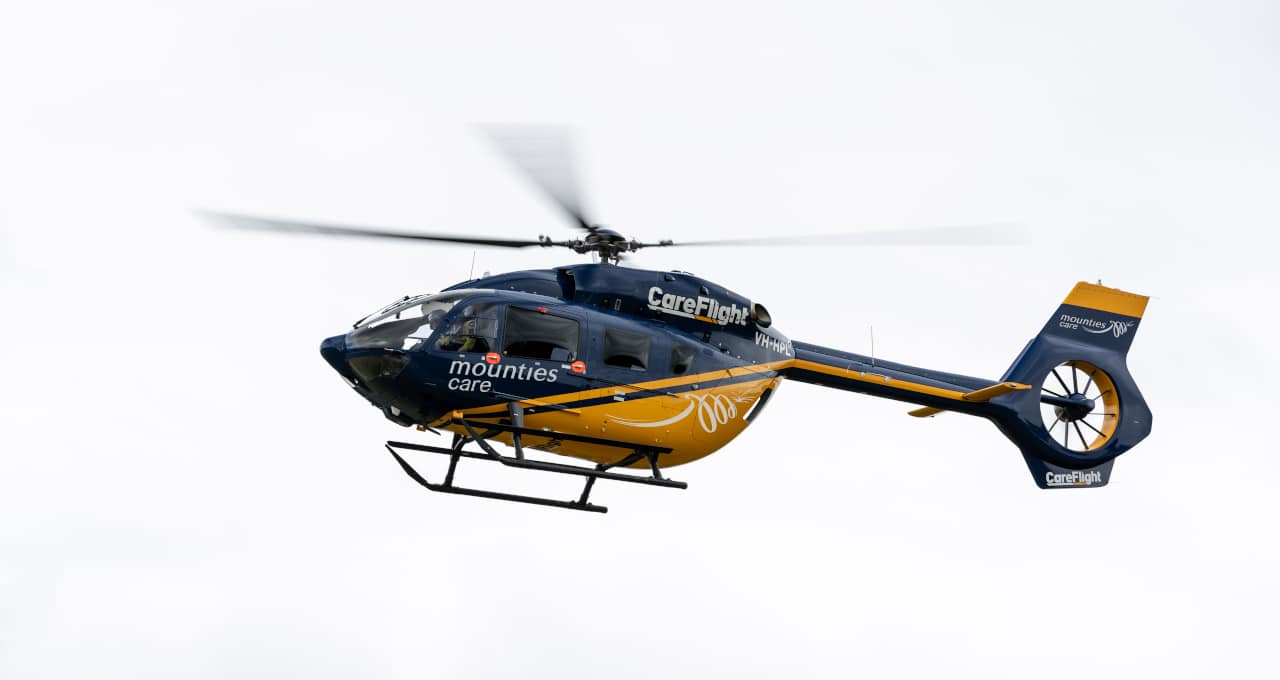 Mounties Care CareFlight Helicopter
This innovative service has one specific purpose – to take hospital-level critical care to seriously injured patients as quickly as possible so advanced treatment can begin once the clinical team arrives.
The Mounties Care CareFlight Helicopter is tasked by NSW Ambulance to around 300 missions a year, covering Greater Sydney and the Central Coast. On average, we reach patients 18 minutes from the initial 000 call, with the service operating at no cost to patients.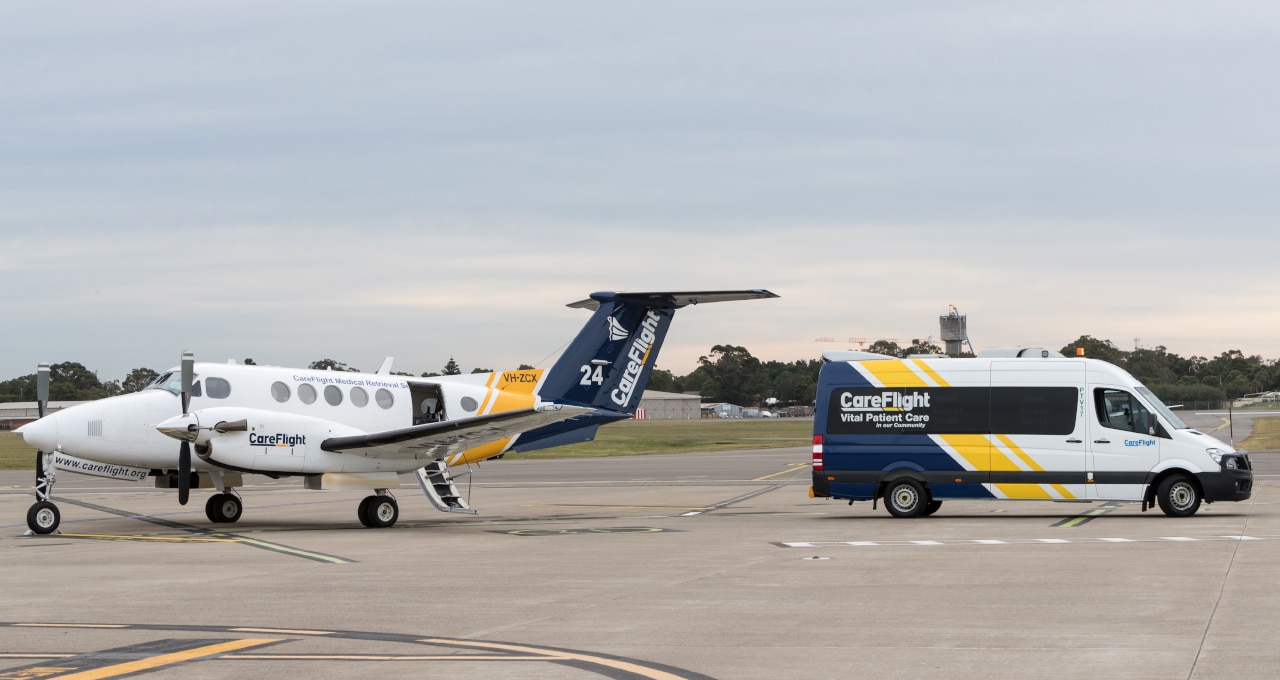 Patient Transport Service
CareFlight's Patient Transport Service is designed to transport patients from regional facilities to major hospitals via CareFlight's specially equipped aeromedical aircraft. These patients are transported to undergo specialist treatments and procedures that are not available locally.
With a major base at Bankstown airport, we also operate a fleet of specially equipped and staffed patient transport vehicles to move patients between hospitals and our aircraft. Additional vehicles and crews are located in Port Macquarie, Coffs Harbour, Tamworth and Armidale to support these centres and surrounding communities.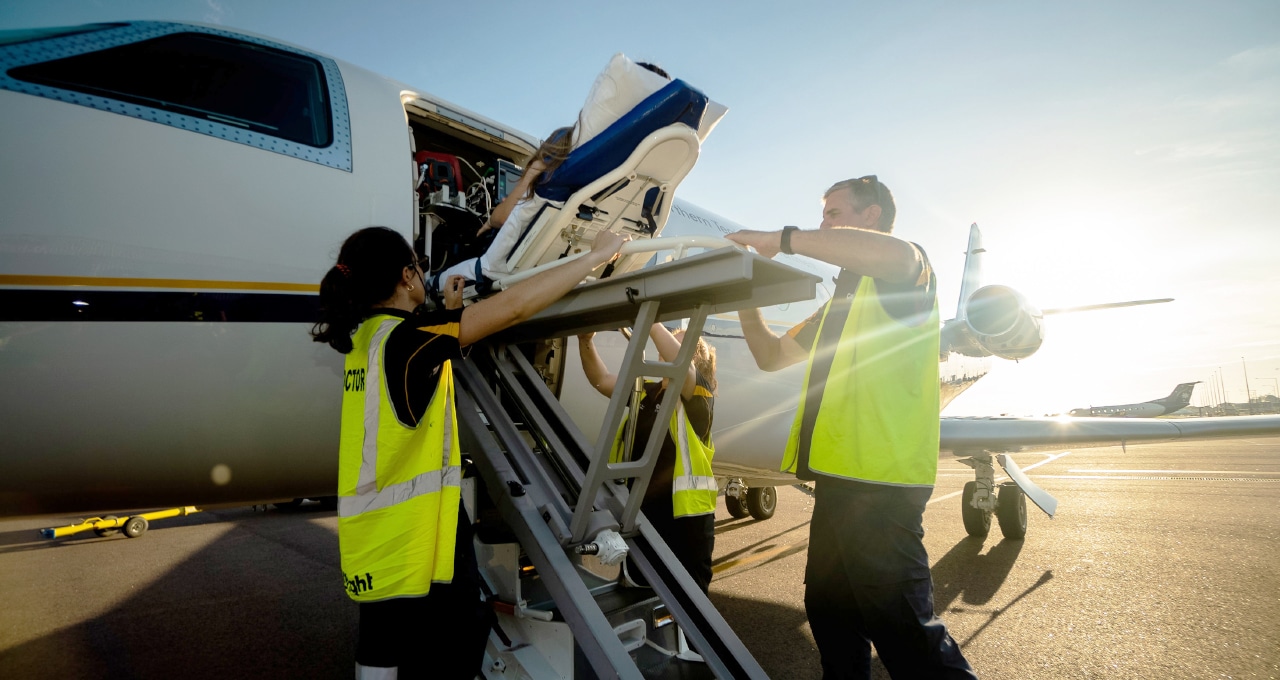 CareFlight Air Ambulance Service
Our team at CareFlight Air Ambulance provide an important national and international aeromedical service for people in need. Operating out of bases at Kingsford Smith Airport in Sydney, and Darwin International Airport in the Northern Territory, our Air Ambulances assist people who urgently need interstate transport for critical treatment and also transport overseas patients who must be brought to Australia for vital medical treatment.
Learn more and book Air Ambulances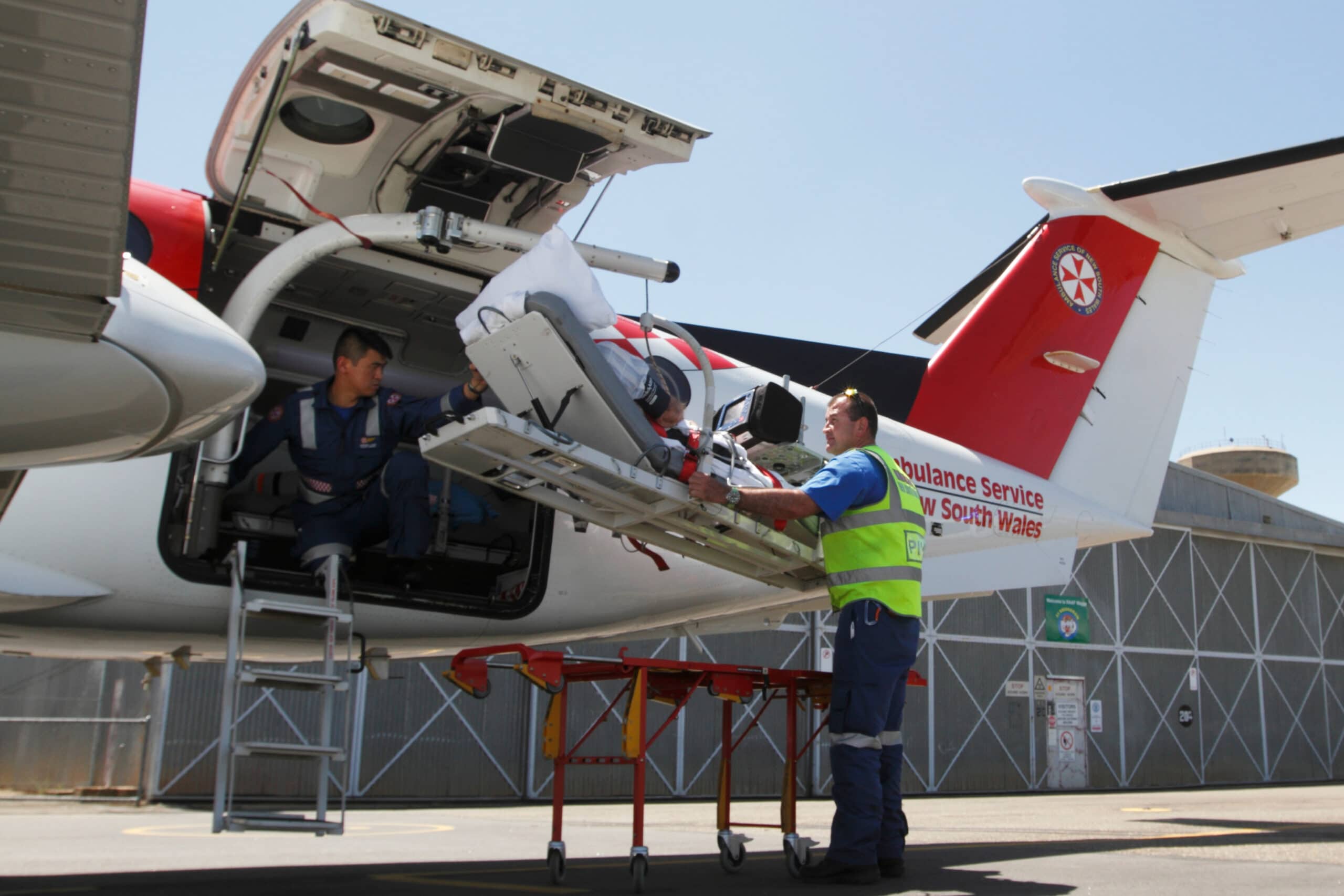 CareFlight doctors on NSW Ambulance aircraft
CareFlight provides critical care specialists and registrars 24 hours a day throughout NSW.
These doctors undertake pre-hospital and medical retrieval services on NSW Ambulance helicopters, road retrieval ambulances and fixed wing air ambulances from bases at Bankstown and other regional airports.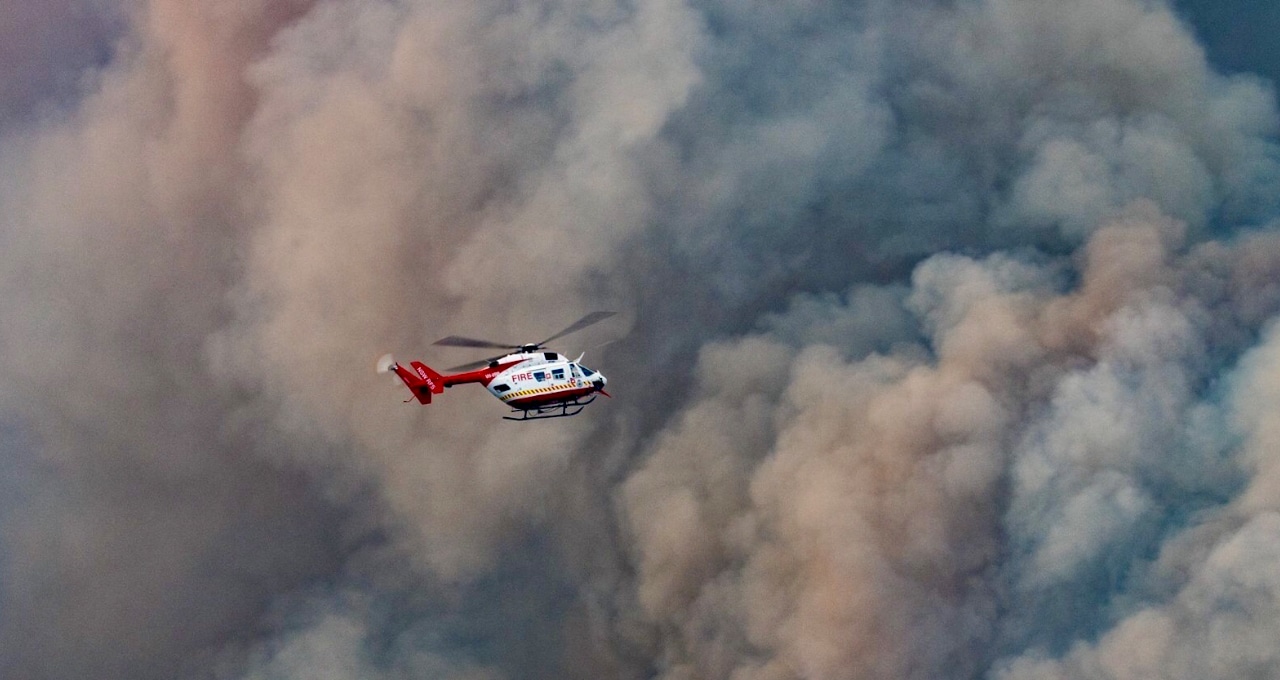 Fire and Flood Response
Rural Fire Service aircraft, such as the newly acquired B412, are serviced and flown by CareFlight's Fire and Flood Response staff.
These aircraft are used to insert Remote Area Fire Teams and Remote Area Rescue Teams, as well as for fire observation and to assist with flood support.